Biography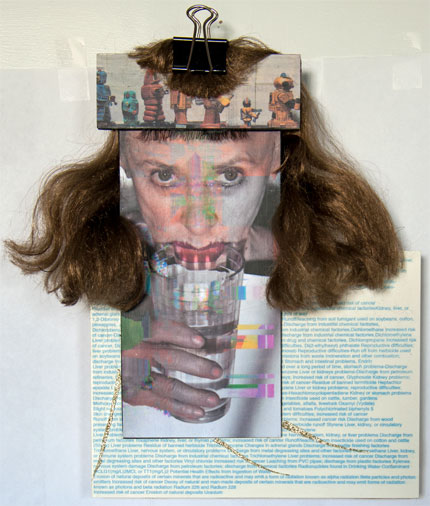 Carol Scavotto is a multi media artist, who lives and works in Rhode Island. The theme of her art is identity, relationships and human instinct.
Her work often incorporates several elements: 2D/3D visual, video and performance. Her recent collage works develop slowly in a process of construction and deconstruction, images and objects intertwine as the textural image takes on an identity.
Scavotto received her BFA from University of Massachusetts Amherst.
Establishing a presence in New York she has taken part in NYC Art Mora's residency program and Dacia Gallery NYC intensive residency program. Her work has been shown at the Fountain Art Fair, Clio Art Fair, Fridge Art Fair, Affordable Art Fair NYC, The WAH Center and Call for Chelsea. Internationally Carol's work has been shown with Dacia Gallery's Universal Art Project, the Affordable Art Fair Amsterdam-BA Contemporary, Art Busan Korea-Art Mora, CICA Museum in Korea, Asia Contemporary Hong Kong-BA contemporary.
Artist Statement
I come form a long line of visual communicators, and my work is about communication.
My work questions and address the individuals response-ability regarding social, global and personal identity. I offer visual questions, asking viewers to contemplate a concept, opening the pathway for conversation. Often my work takes viewers a bit out of the their comfort zone, leaving the viewer to ponder alternate points of view.
As a mixed media artist each of my series has as its own concept statement.
Contact Me for purchase information.